Yes, this is definitely the month for surprises. I mentioned last week that I started a new full-time job working from home in the nursing field, plus I've been working as a stager/design consultant for a while now. Now, here comes the most exciting surprise. We're building a new house!

This honestly took us by surprise, too. It's been harder and harder to deny that our house isn't functioning as well as it once did. I have three boys that are getting bigger by the day. My 12 year old is just a hair shorter than I am! I wouldn't say our house is completely uncomfortable, but I kept wishing for wider hallways and a kitchen/breakfast room that all five us could fit in without bumping into each other. I'll be honest. It's not completely necessary for us to move. I know other families of five, or even more, would be perfectly happy in our home. And, I'm hoping they'll buy it!
My husband and I decided to look around our town for a bigger house with a pool already in. The house also had to be zoned to my older son's school. My two younger kids are still young enough that moving schools wouldn't be an issue. We started with a few open houses. They were all in great neighborhoods with beautiful exteriors. But, then we opened the front doors and realized all of the kitchens, room configurations, and flooring needed to be redone. Add in that they are all at the age where the roof and air conditioners need to be replaced, and I just felt like these people were unloading their money pits. I've been there, done that, and didn't even get a t-shirt...twice.
I was hoping to find a house that had been taken care of like we have taken care of ours. My husband called me one day in December and said there was a home for sale that had been completely updated. He went ahead and made an appointment for us to see it. I didn't even look at it online before seeing it in person. I noticed it was in an area I love driving in. It's close enough to my favorite stores and restaurants that we could walk or bike to them. We could barely get in the neighborhood because of all the kids and parents in the street. Built-in playmates for my kids is a plus! The house was in a cute cul-de-sac with about 25 neighbors gathered for their Friday evening wine and playdate. My husband turned to me and said,"We're moving here!" We looked at the house and it was nice and updated, but not my style and the rooms felt a little small because of the choppy floorplan. We walked outside and the neighbors descended on us to introduce themselves. It was the epitome of suburban charm. I even joked to my husband that I bet the neighbors were paid to be so nice and welcoming. We now call it the Funny Farm house.
If you haven't seen this 80s movie then you need to rent it! My kids loved it. The homeowners are trying to sell their house and pay the townspeople to portray a Norman Rockwell version of an idyllic town. Hence, the Funny Farm house! Here are the townspeople pretending to be perfect neighbors for cash.
We really considered buying this house because of the neighborhood, but we would have had the exact same issues there we have in our current house despite the 1300 extra sqft. The great room was small with low ceilings. The dining room, entryway and kitchen were too small, also. It really did not feel much different than our current house. It's amazing how a layout can make such a difference despite square footage.
At this point we were pretty much defeated. There wasn't anything on the market I even wanted to see in person. I wasn't surprised because I had been keeping an eye out for larger homes on our local real estate website and nothing is ever updated. Well, at least in a style I like.
My husband kept pushing me to look at a community about five miles north of our town with new construction homes. I humored him, but said there was no way I would ever move out of our amazing town with great schools to live out in the middle of nowhere (5 miles lol). Of course, I was blown away by the homes. To add to my dilemma it was December and the amazing specials were going to end at the end of the year. I was also told there would be a price increase in January. What a way to add pressure! We were torn between a few builders, but chose Darling Homes. Initially, we loved Highland Homes because the model was so pretty and modern. After touring the models a few times I realized the Darling home was actually very similar to the Highland plans, but the decorating is what sets them apart. I pride myself on being able to see the bones of a home, but the paint colors and questionable décor in the Darling home really turned me off in the beginning. It took a while to notice everything in the Highland home was also in the Darling home for much cheaper.
Highland Home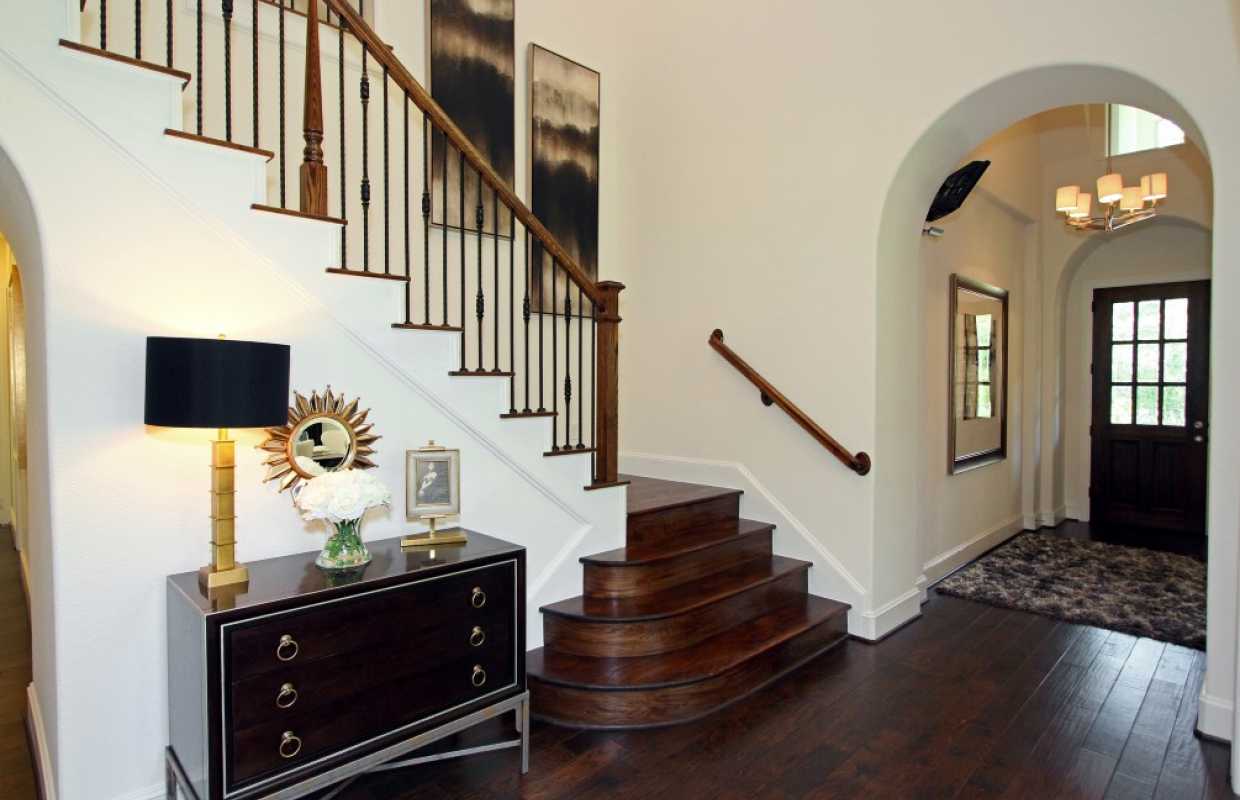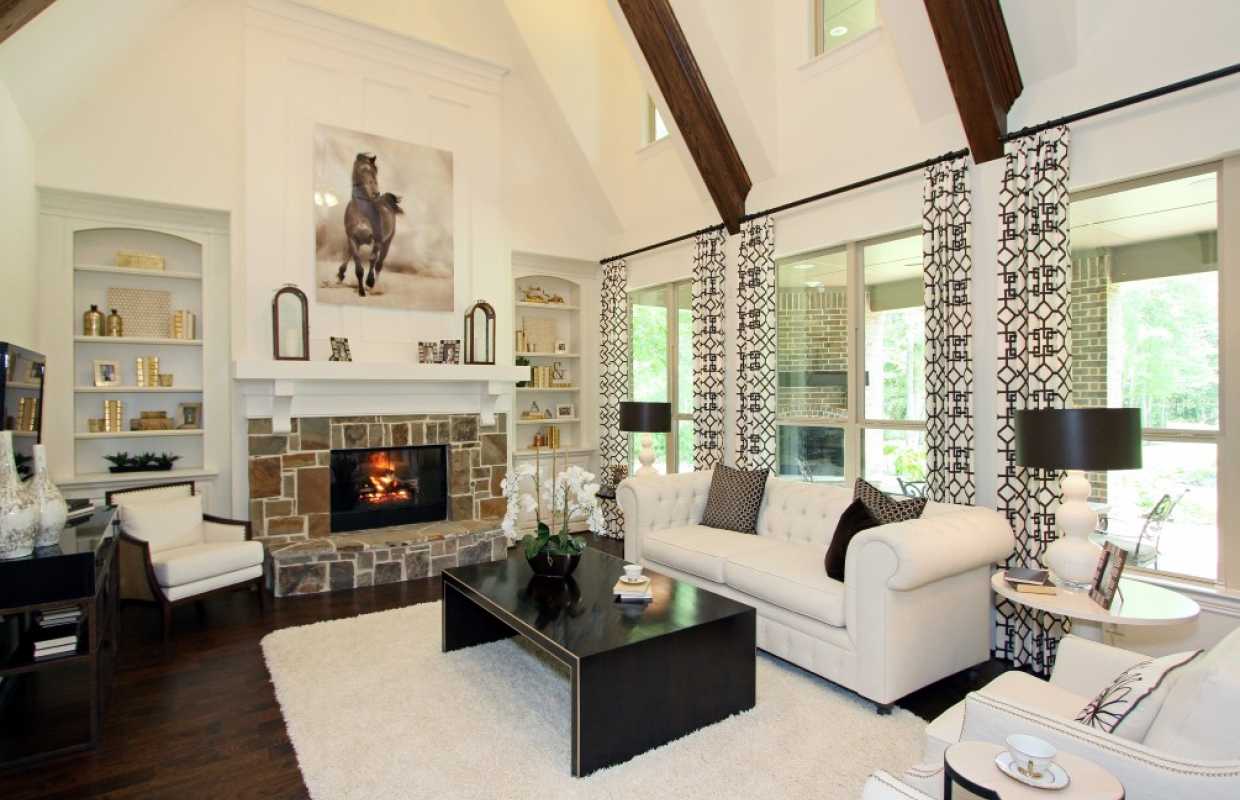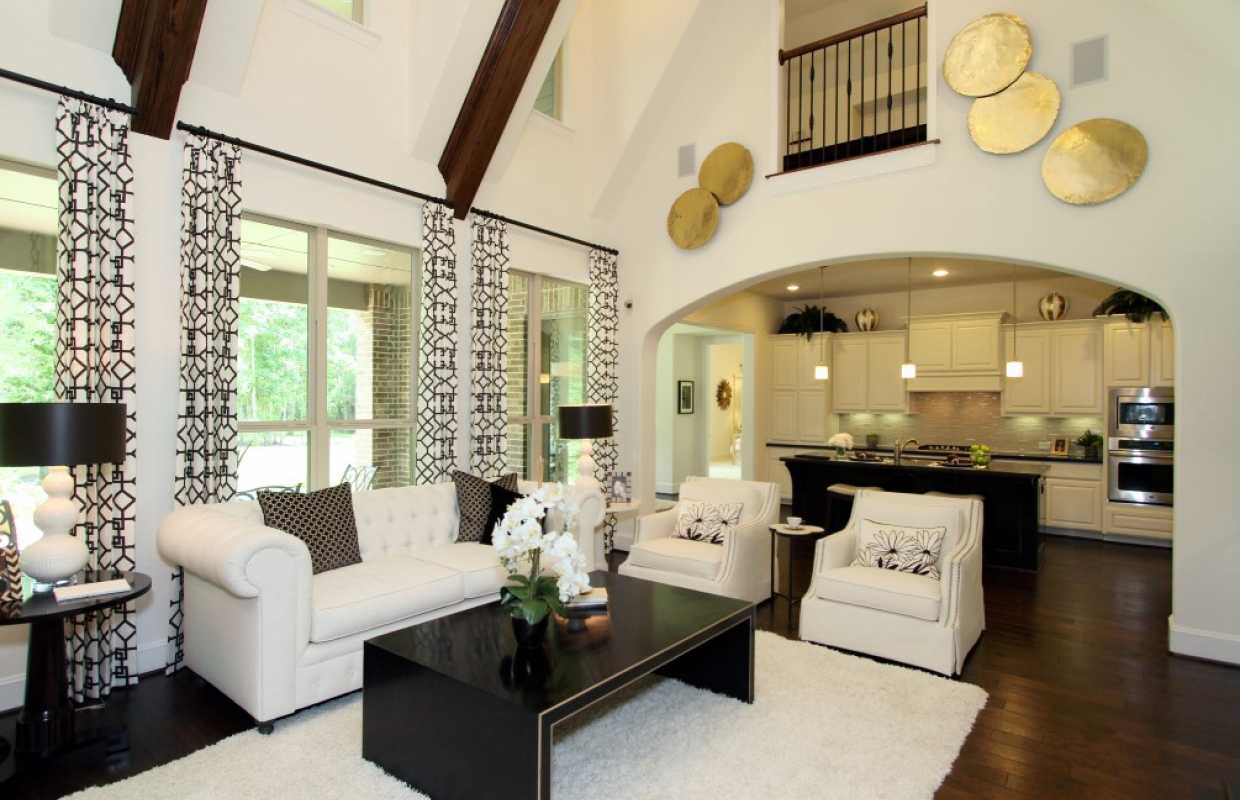 Darling Home
Even though we found a great floor plan for a great price, the lot was equally important. There was a lot someone else had reserved in a new subdivision that we really wanted. It was almost a half acre with no rear neighbors. Who wants neighbors in your rear? I don't! If you want a pool in your backyard it's important to pay close attention to your backyard size and privacy. Knowing my neighbors can look out their window and see me sunbathing in a bikini isn't the best feeling in the world. Anyway, the couple that had reserved the best lot in the neighborhood cancelled so we jumped at the chance to take the lot before someone else did. So, we bought a house! OMG we bought a house!
There is so much to share with you that this will take many posts. The best part is the design choices, of course. Coming soon!