If you've been wondering where I went last week I can tell you it wasn't on a fabulous vacation! Do you ever have those weeks where you never get to sit down? That was me last week. I had planned to finish up a few DIY projects, but I was determined not to let my house become messy just because I was busy. I now realize that's impossible. It takes me all day to keep on top of the daily chores, my daily workout, baseball games, and school activities. Oh, and then add a part-time job into the mix for fun. I now give myself permission to let my home turn into a disaster while working on home projects. So, the painting will commence today! I just hope the kids don't ask for clean clothes.
I am working on their rooms after all so they shouldn't complain. Well, two of the boys rooms are getting a makeover and I'm so close to being finished with them. If I can just get past the tedious part of caulking and painting the trim work I'll be golden. I really, really don't like that part. I wonder how much a painter would charge? Who am I kidding, I am way too
cheap
frugal to pay someone.
Anyway, the fun and easy part has been decorating their rooms. Since most of the furniture and bedding has been bought as I see things out shopping, I just needed to finish it off with accessories. Wall décor for kids rooms used to be something that always challenged me. Over the years of decorating and redecorating my boys' rooms I've come up with a few must haves that look great and are functional. And, they're not just for boys!
Hooks
I'm a huge fan of hooks! These are from Pottery Barn Kids, but you can buy them anywhere. I bought my boys hook racks from Target. I hang them low on the wall so the kids can easily get to their sweatshirts and hats without help. They are also great to hang décor.
Shelves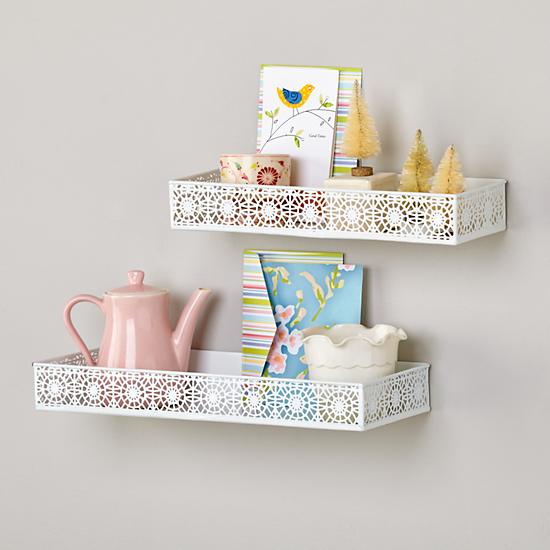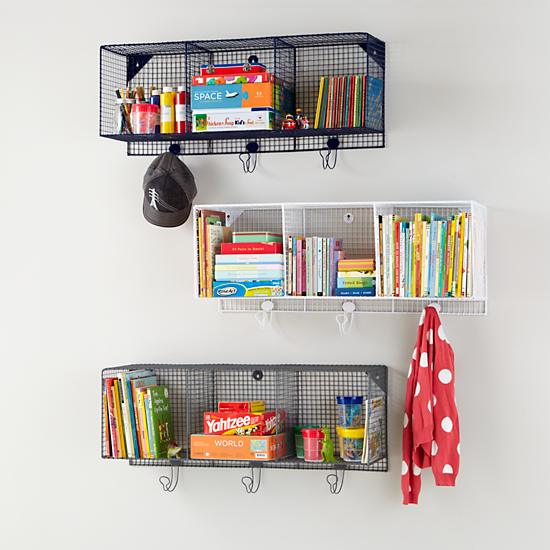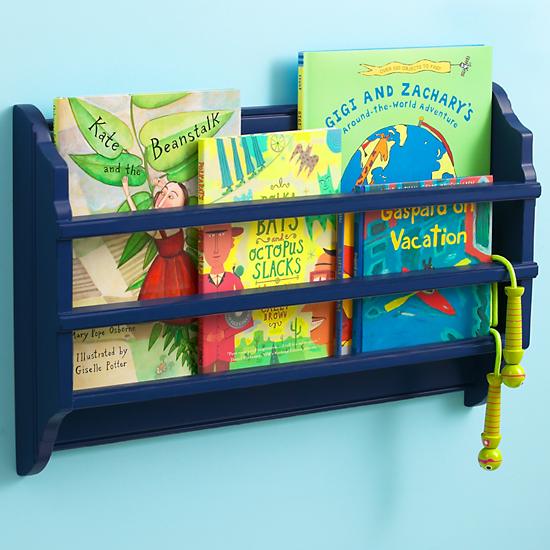 Land of Nod
Kids have a lot of stuff! I like shelves because you can store that stuff where they can see it and keep it somewhat organized. This is also décor that you can match to their furniture and not worry about them outgrowing it. You can have books about garbage trucks when they are little and then use it to shelve their Diary of the Wimpy kid series later.
Globes/Maps
Amazon
PBK
My older son asked and received a globe for Christmas several years ago. I was surprised when his younger brother kept stealing it and putting it on his dresser. I finally put it on the playroom desk where they could all look at it. I love the wall murals, too. It could go with so many themed rooms or no theme at all, which is probably what your kids will want when they get to them tween stage.
Pinboards
PB Teen
PB Teen
If there is one thing I have to have in my kids' rooms, it's a pinboard. We get a lot of projects sent home from school on a daily basis. I will admit to throwing out the not so cute stuff, but the cute stuff times three kids is a whole lot of paper. I could file it away, but my kids like to see it displayed. They each get their own pinboard to show off their best projects. I have a bin in their closet to put it in at the end of the school year or when the board gets too full. Kids paper problem solved!
Toys
Amazon
Amazon
Most nurseries have stuffed animals on shelves, but you can also display your older kids favorite items. The two above are things I have used in my own kids rooms. The electric train cars used to be on a shelf in my youngest son's room. It was mostly to keep him from destroying them, but it also fit his train theme nicely. My oldest son's guitar kept getting knocked over just sitting in a corner of his room so I finally decided to hang it on the wall with a couple of hooks I found at the hardware store. I hung a "Rock and Roll" sign I happened to find at Hobby Lobby just above it. I love when things just work out like that.
Even if they don't have anything to display that is already sitting around their room, it's always nice to have their interests reflected in the décor. A jar of golf tees or baseballs, a wall cubby with a soccer/volley ball, or a ballerina tutu hanging from a hook are a few ideas. The best part is they are probably things you already have. Free is always good!
Some of the things I have listed can be pricey, but keep in mind these are great DIY projects as well. It would be so easy to add hooks to an MDF board painted any color you like. Simple shelves are also easy to make if you have the right tools. I really like the idea of customizing the length to fit a wall. It would be a great divider if you choose to add wainscoting below it or paint the bottom area a different color. Here is a great example. Add an extra board underneath the shelf and you have a place to add hooks.
PB Teen
And don't forget it's so easy to customize an inexpensive pinboard with a new frame, paint or fabric.
Here is a
link
to my DIY pinboard for instructions. I'm not the craftiest person on earth so if I can do it, you can do it. I also found very inexpensive pinboards at Homegoods recently for my own kids' rooms. I hope to have an update soon with my progress now that I've decided to chuck my household duties and concentrate on finishing these rooms!