Until Thanksgiving I was a shopping ninja this year. I thought this was going to be the year I had everything done early so I could sing Christmas carols while baking up a storm in the kitchen. Well, that didn't happen! My entire family has taken turns getting sick since Thanksgiving. Fortunately for my husband and unfortunately for me, he has been out of town the past few weeks and missed all of it. That man really needs to play the lotto. The few days all of my kids have been in school I found myself running up to work since I've called in so often. That means no shopping time. Yesterday, I made a plan to run up to the mall with every other poor soul in town after a bit of work. Well, the time was just flying by and I found myself with only two hours to shop before I had to pick the kids up from school. I must have gotten my ninja shopping mojo back because I finished with a half hour to spare. Since I have gifts on the brain, I'm sharing some of my favorite things in case you aren't quite done with your list yet.
For Her
If your girl wears makeup she'll love this. It has so many varying shades of neutral that it works for everyone. There's also a Naked 2 and 3, but this is the one I own and love. It's $52 at Sephora. There's also a smaller set for $27 called Naked Basics.
Doesn't everyone love pretty pjs? Victoria's Secret has many sets for $39.50 online right now. If you spend over $100 you also get free two day shipping (SHIP2DAY).
Christmas is the perfect time to buy perfume since it's one of those things we always forget to buy for ourselves...and it's one size fits all.
For the Couple
A high quality cutting board is a perfect gift for anyone who cooks, male or female.
Men
My husband loves his manly man drink glasses even if he's just drinking water.
Check your guy's wallet. Men almost always need a new one. My husband swears by these thin card cases. I suppose it makes sitting easier.
If you have a person on your list that you have no idea what to get I think gift cards are great, but give them a little something to go with it.
A wine stopper like these from Pottery Barn.
A framed portrait of their grandkids, nieces, or nephews is probably the best gift they could receive.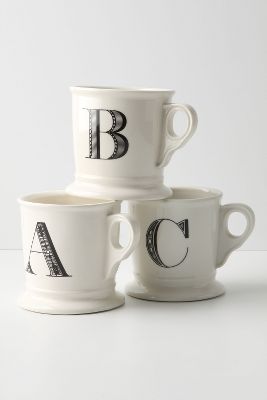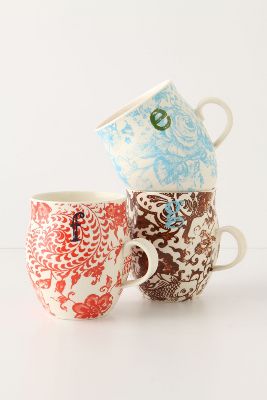 A cute coffee cup. I love these from Anthropologie. Have you noticed I have a thing for monograms?
Are you ready to go shopping now? I'm ready to go back out there and brave those crowds after looking at all this cute stuff.