I know that title probably is annoying to those of you still seeing snow. It might be nice here in the south now, but just wait until August and September. We have our fair share of miserable weather!
This year I planned a trip to the beach for spring break. I've been so concerned with getting those extra holiday pounds off the past couple of weeks I didn't think of what I'm going to wear to the beach. I think it's the diet. I'm damaging brain cells by my lack of calories. ;) Don't worry, I'm eating enough, but eating mostly Lean Quisines and omelets make me a very cranky girl.
The weather will be kind of iffy in March, even on the gulf coast. I'm expecting warm days and cool nights. What's a girl to wear? You might say I did some shopping. ;)
My five year old picked out the sparkly, sequin top from J.Crew. I couldn't say no to him, of course.
Check out this ring from Kate Spade. There was no way I was leaving the store without it. Thankfully, it was on sale. Okay, everything I bought was on sale. That's how I roll...frugally.
I already have these J.Crew shorts in other colors, but this color is just perfect for the beach. I notice I'm wearing more skirts as I'm getting older, but there are just some activities that you need shorts for.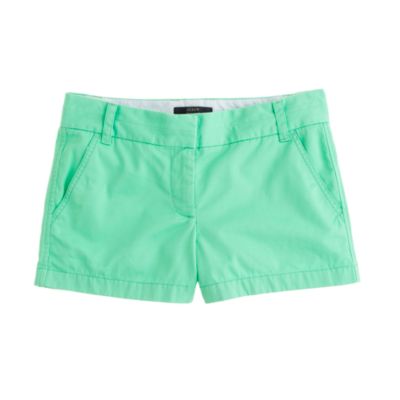 I love these sunglasses from Kate Spade. If you have a small narrow face, you've got to try her sunglasses. They are pretty much the only ones I can wear. Is the case not the cutest?
And, I couldn't tote a big, black leather purse to the beach. This one is going to last me all summer. The best part is that it was REALLY on sale. It was so insanely marked down I checked to make sure the price was right. I like it because it's on the small side for a tote bag so my arm won't fall off when we're out shopping.
I never take pics of myself, but I want to show you this bag! Feel free to virtually slap me if I ever start making duck faces at the camera.
I have just about every color of flip flop there is except for navy, so I had to buy these. The coral is just too adorable to pass up.
Now that I'm ready, I'm off to dig the boys flip flops and swim trunks out from the deep recesses of their closet. Wish me luck!