Don't you just love mudrooms?
I think it's the organization that speaks to me as a mother and the pretty woodwork that makes it to the top of my list as my most wished for room. I'd even choose a mudroom over a wine cellar, and I really, really love wine.
I have a pseudo-mudroom. It's basically a wall of beadboard with some hooks in my laundry room. There are two major problems with it. The first is that the kids' backpacks are getting so heavy that I expect those hooks to pop out of the wall at any moment. The biggest problem is that we don't use the garage door entrance thanks to a huge SUV and lots of woodworking tools. When the kids get home from school they come through the front door and throw their backpacks, sweatshirts, shoes, socks, papers, and lunchboxes all over the floor. Hmph! Just typing that irritates me.
I can't imagine I'm the only one who uses the front door instead of a side or garage door. I took to pinterest for ideas and was surprised to find there are only two types of entryways-functional/mudroom and ones designed to look pretty. I want both!
Functional
As pretty as this is, it would drive me crazy to have stuff everywhere.
Pretty
These people must have a mudroom!
Yesterday, I dragged this storage ottoman from my laundry room and emptied it out. I waited for the boys to come home from school with baited breath, hoping all three backpacks would fit in it.
It did!
Well, you'll have to trust me they did since my older two kids already left for school this morning. The only problem is this looks horrible in my entry.
Er, these two together are like an awkward blind date, side by side and completely mismatched. I have to separate these two until I figure this out.
Sorry, for blinding you with sunlight, by the way. And, yes I still have my Christmas "snow" and pinecones in the hurricanes. I'll get to it before spring is officially here...I hope.
Anyway, despite the different styles and scale, this functions great. Now, how do I make this pretty?
If you have a bigger entry than I do, a storage ottoman would look great next to a console table or on an opposite wall. Since I don't have much space to work with the best option is to put the ottoman under the table. This can work for any style you choose.
Even elegant interiors can be storage friendly.
Or beachy
Ikea table for the budget-minded.
I love this one from Pottery Barn! I could even fit two storage ottomans under here, one for shoes and one for backpacks.
Speaking of shoes, the backpack problem may be what prompted me to write this post, but I'm sure there are other storage issues you're dealing with.
I love this shoe storage from Ikea.
Hooks for Jackets and Sweatshirts-I think the trick is to make the hooks match the style of your home. We always see these traditional hooks.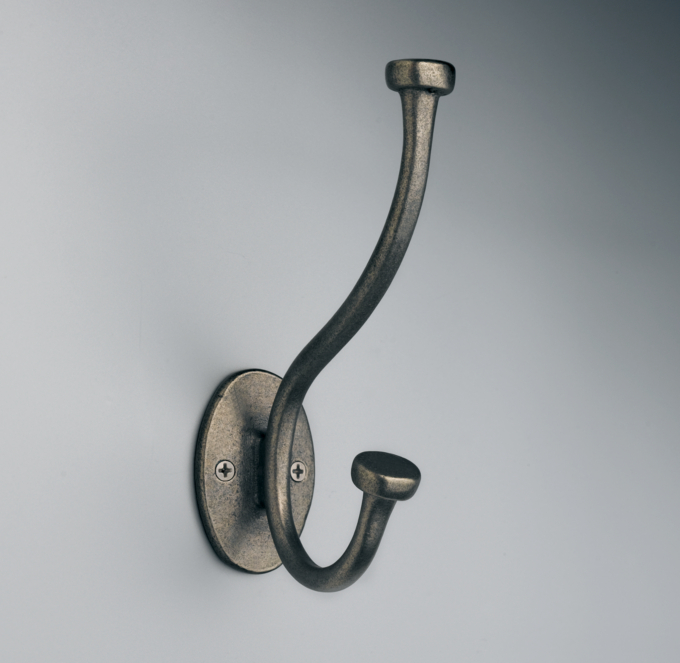 This would look great in a more contemporary home.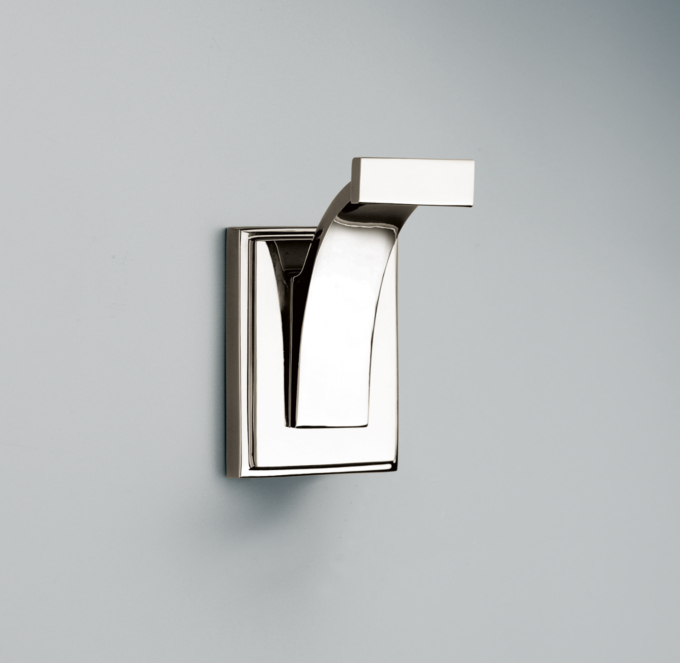 Restoration Hardware
They don't have to be front and center in your design either. You may only need one or two of these hooks and they can be in an inconspicous place. One next to the front door or even on the back of the door may really be all you need to make your entryway function.
As pretty as mudrooms are, they aren't an option for many of us. I've been thinking they are the only way to clear this clutter out of my entryway, but once I actually sat down and thought about it I realized I don't need an entire room dedicated to bags and shoes. It would be nice, but not necessary!