Do you ever wonder what the communities of your favorite bloggers are like? I know I do! I always wonder if their home is in a quaint small town, a city with great stores and restaurants in walking distance, or on acres of land in the country.
I live in a very unique master planned town. It's a wonderful place to raise kids because the public schools are great, there are many parks in walking distance from every home, a small town atmosphere, lots of recreational activities, the best scenery you can get in the area, and great shopping and restaurants.
The town has a natural woodland feel, hence the name of the town, The Woodlands. I love that the street signs and stop lights are painted brown to blend in with the landscape.
The Town Center area has a mix of businesses, shopping, and restaurants on the waterway.
A concert pavilion
An outside shopping area with great stores and restaurants
I still haven't taken my kids on the trolley that shuttles you around the shopping area.
Or, you could take a water taxi from the mall.
In case you're visiting there's some great hotels. Not bad for the suburbs!
Now, this is more my reality. There are miles and miles of walking trails. Actually, the trails connect the entire town.
And, lots golf courses! Initially, the town was more of a resort area for golfers and it bloomed into an entire town.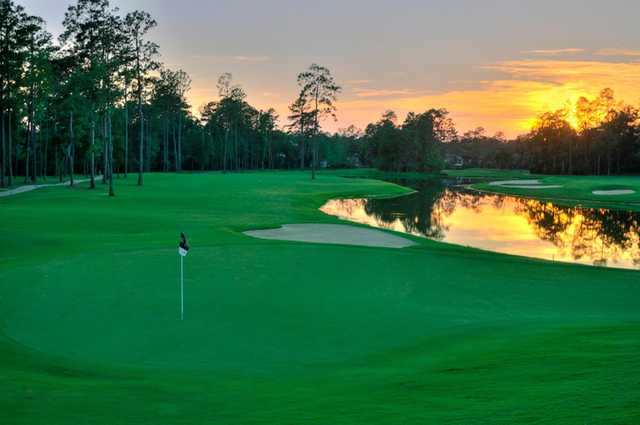 The resort is still a great place to visit.
One of the many community pools with a water park type slide and lazy river.
Great parks with pavilions that are perfect for kids birthday parties.
And some awesome houses! This humble abode is on the market for a mere $19 million ;)
Okay, there are some weird things about living here. It does feel like living in a theme park sometimes. We even have a town mascot, Puffy The Pinecone.
Overall, it's a great place to live. Even though I've seen small communities like Celebration, FL and Seaside, FL that are master planned, my town is home to almost 100,000 people. I haven't quite seen a town quite like mine. I hope you enjoyed the tour of my hometown!